If you are struggling to get sponsored posts for your blog, this article will solve all your queries. Make sure you read this content properly as this blog post will be covering all aspects of getting sponsored posts for your blog.
What is Sponsored Blog Posts?
Sponsored Blog Posts is a process when Bloggers, Website Owners get paid for publishing content in their blog or website which are given by Advertisers who are running their Content Distribution Campaign to promote brands, products, new services, or other PR activities.
How To Get Sponsored Blog Posts?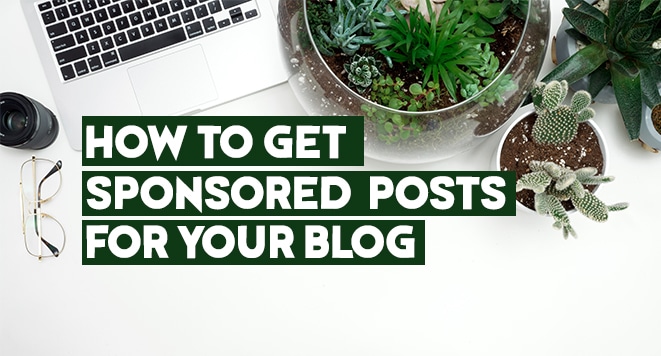 There are many websites in the market that connects publishers & advertisers but I won't confuse you with giving you a list of thousands of URLs that's why I'm dropping one of my favorite websites.
If you really want to get sponsored post, Sign up at Flyout.io. They have paid $400,000 to Publishers in the last 6 months & growing really fast.
You do not want to miss this opportunity, but make sure you fit in their requirements as they don't accept all blogs.
Flyout.io makes sure that your blog is top-notch with good design, and a minimum 10,000 traffic/monthly.
What You Need To Improve To Get Sponsored Blog Posts
Let's talk about what advertisers look for and how they filter when they are finding blogs or websites for their content distribution campaign.
Targeted Traffic
You need to have the most amount of traffic from a specific niche to impress advertisers.
GrowthGrasp cover Topics like Digital Marketing which include SEO, PPC, Blogging, Content Writing, Social Media. If I start posting about the beauty niche in this blog, that won't do any good. Neither for me, Neither for Advertisers.
The Point is Don't mix up other keywords that have no relation in your niche just for the sake of traffic.
Remember, It will eventually harm your blog
That said, If you have a blog related to technology and you are mostly getting traffic for funny related keywords, that will be one of the main reasons for advertisers to turn down your blog.
At the end of this blog, I will list down a niche idea that gets the most amount of sponsored blog posts opportunities.
Fast Website/Blog Loading Speed
Website speed matters a lot.
Let's say a brand, company or any potential client clicked your URL and your website is taking more than 5 seconds loading time, what do you think would happen?
Yes, Right. They will close the tab and move with another website. A few seconds gap can lose you a hell lot of money.
Make sure you have a fast website hosting like Bluehost, Sitegroud which is also recommended by WordPress because of their fast performance & friendly support.
Clean & Professional Blog Design
If you are an advertiser and you want your content to be placed on another blog/website, but you find that blog/website looks unprofessional, not responsive in mobile devices, texts are not proper.
Getting a Good Design doesn't mean you have to invest thousands of dollars to web designers or hire a developer.
You can get plenty of options in ThemeForest, which will cost you less than $100 with 6-month support.
In case, you have any trouble with installing the theme or while customizing it, you can email the support and get it solved as well.
If you already have a theme with you, make sure your blog/website looks clean and easy to interact with any device.
Content Quality
When we say "Content is King", we mean it.
In Blogging, your content does all the talking, it's the only medium via which visitors interact with your blog.
Make sure your content is not copied or rewritten and whenever you publish content, make it worth reading which helps your visitors to get their queries solved.
Hire a professional writer from Fiverr, which is dirt cheap or you can contact us for any of your content writing queries.
Email List
If you have a good amount of email subscribers, make sure to add that stats in your Media Kit, it will help you to stand out.
If have zero email list, you should start building your own email list, Your Email is your net worth.
If you don't have any idea how to increase your email list, comment down below with your other queries.
Use Constant Contact to manage your email list, they offer 60 Days Free Trial.