Do you know that it takes a minimum of 41 days for a recruiter to fill open positions for his organization? Yes, on average, 3-4 weeks are spent across all industries to hire the right candidates. What if a smart solution exists that can cut down the time taken to fill a position by almost 75%? Surprised. 
Digital Recruitment is that key mantra which saves a lot of screening time increases the candidate identification capability and rewards your company with the best competing candidate.
As per the recent technology updates, it is revealed that more than 56% of hiring managers are planning to adopt the digital recruiting strategy, which can completely change the way the recruitment process is driven at present.
More than 24% of the present-day companies are looking ahead to embed AI technology into their HR wing. 2021 is one such year, which showed the world the benefits of having a strong digital footprint.
How do you measure the digital robustness of your organization or recruitment agency? Here are the top six significant tips which can strengthen your digital presence by labeling your organization as one of the leading recruiting agencies at the same time.
Identify the Key Measuring Factors for the Recruitment Process
Awareness is the first key to beginning your success journey. Before kickstarting or sharpening your digital recruitment strategy, shed some focus on identifying and listing the key factors that measure your success rate in hiring a candidate.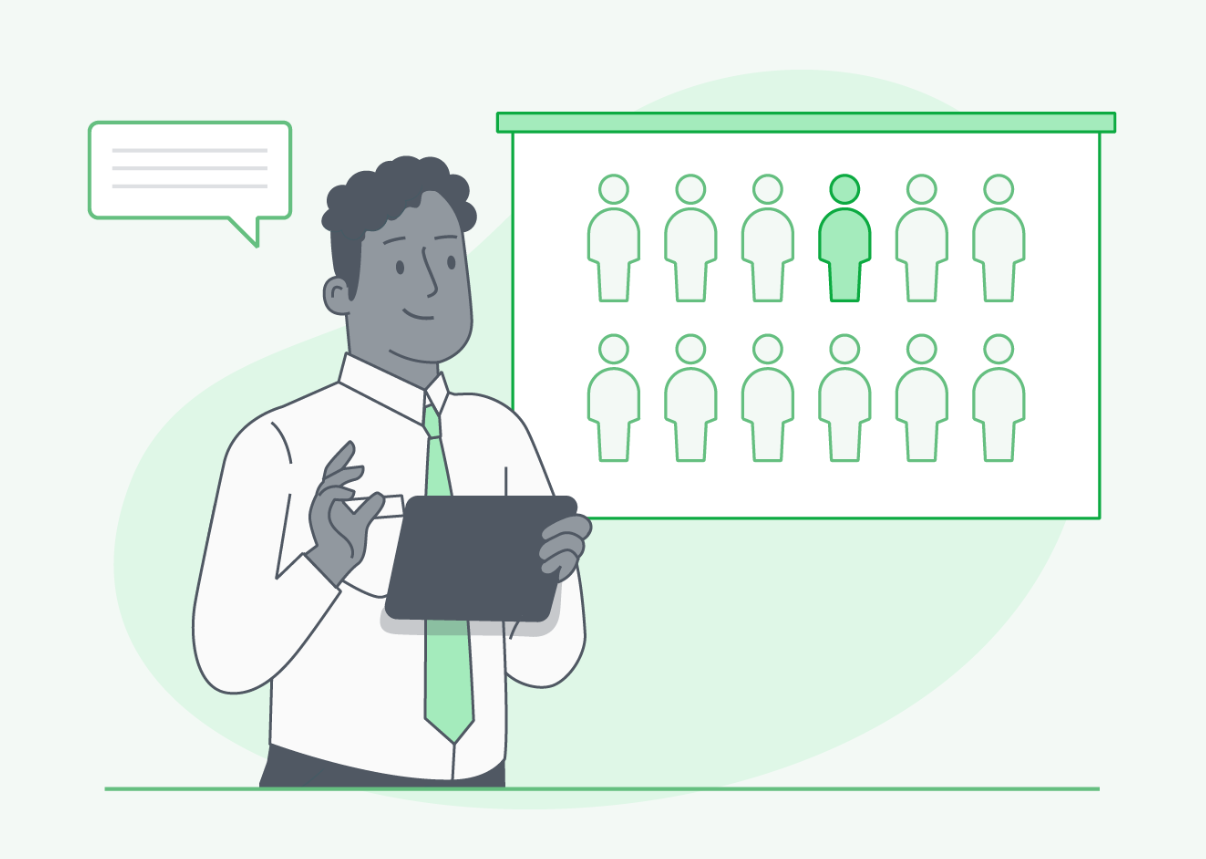 Time: Analyze how much time your organization is currently spending on the recruiting process and note your aimed recruiting timelines through digitalization. The difference observed between the former, and the latter is your target now.
Cost: Minimizing the costs is the evergreen goal of any automation process, and the same applies here in the digital recruitment process. But, make sure the methods you implement are practically proven and logically approved.
Quality: Are you recruiting the right candidate? Do they fit in your requirements brackets? The number of applications you have screened for this role? How long does the candidate stay with the job after successful hiring? The answers to these questions can be the inputs for your digitization process.
Think Digital, Try Digitizing
Now, it's time to work on your automation process for hiring. Jot down all your requirements and expectations in one place for each category. Take suggestions and feedback from various sets of people through surveys.
Understand what they expect and how far you are from reaching the goal. Online surveys can help you a lot at this point, and the information gathered through these platforms is more trustworthy, too, when it comes to professional improvements.
Revamp Your Website
A strong digital presence is like an immortality power. Design your website in such a way that it portrays who you are and what your services and solutions are. Also, design a landing page so that it grabs the attention of users the first time they visit you and triggers their interest to know more about you. 
It is also important to have clearly defined pages for each opening role and easy navigation to reach out quickly to the candidates. Please focus on the load time of your website; it is the key factor that the users notice every time he lands on your career page. 
Security is Always the Top Concern
It is highly recommended to have a security certificate (SSL) for your website, which assures the users they are safe on your website and enhances your search engine listing capabilities. So, always opt for HTTPS protocol to drive your website users towards trust and quality. So what does an SSL certificate do? Simply put, a Secure Socket Layer or SSL cert is a digital protocol that secures the in-transit data that is exchanged between the web browser and the client-server.
Installing one activates the HTTPS protocol that enables the secure padlock symbol in front of the address bar. This engenders a sense of trust amongst future job seekers and website visitors. If it is aptly secured, they will not think twice before sharing their PII with your website.
As a website owner with multiple first-level subdomains under the main domain, investing in a cost-effective and Cheap wildcard SSL Certificate makes sense. Comodo SSL wildcard or RapidSSL gives premium encryption to an unlimited number of level-one subdomains under the chosen primary domain.
Power-Packed Digital Marketing
Digital Marketing can be your only weapon to excel among your competitors and make a place for yourself in this world of challenges. Have a strong SEO team, that can concentrate on increasing your digital reach through social media marketing, ads, and other digital platforms. 
Make sure that you invest the right amount of time in marketing yourself by highlighting your USPs with proven results. Try to increase the bandwidth of reachability with wider impact posts and ads.
Also, a time update on your Google My Business profile can help the potential candidates reach you directly. They can stay updated on your company working hours and contact information. 
Adopting recent technology and trends can cast positive results in any field. The recruitment industry is always vast and ever-growing. So, having a well-suited, automated. and technology-driven digital recruitment strategy is always highly challenging. It is about those small and powerful techniques, which have to be focused on 24/7/365 to win the race of the modern era.