Looking for black friday web hosting deals along with cyber monday hosting deals? If Yes, This post is entirely for you where you will be finding some of the incredible deals and offers of Black Friday & Cyber Monday for 2020. Going through this article will help you find the best deal at an unbelievable price.
Note that I have listed down all the best deals based on least month commitment, free perks, high discount value, double the resources, and absolutely good support.
Jump To: Black Friday Web Hosting Deals | Cyber Monday Web Hosting Deals | Shared Hosting Deals | Cloud Hosting Deals | VPS Hosting Deals | Dedicated Hosting Deals | Managed WordPress Hosting Deals
All are based further on my own experience throughout my journey and I have had some words with my fellow bloggers and digital marketers to know their suggestions and experience as well.
Black Friday Web Hosting Deals 2020
Black Friday Web Hosting Deals is here, It is time for you to check out the list of top hosting deals.
So without further delay, let's jump into the article & quick checklist for best black friday hosting deals of 2020.
27 Best Black Friday Web Hosting Deals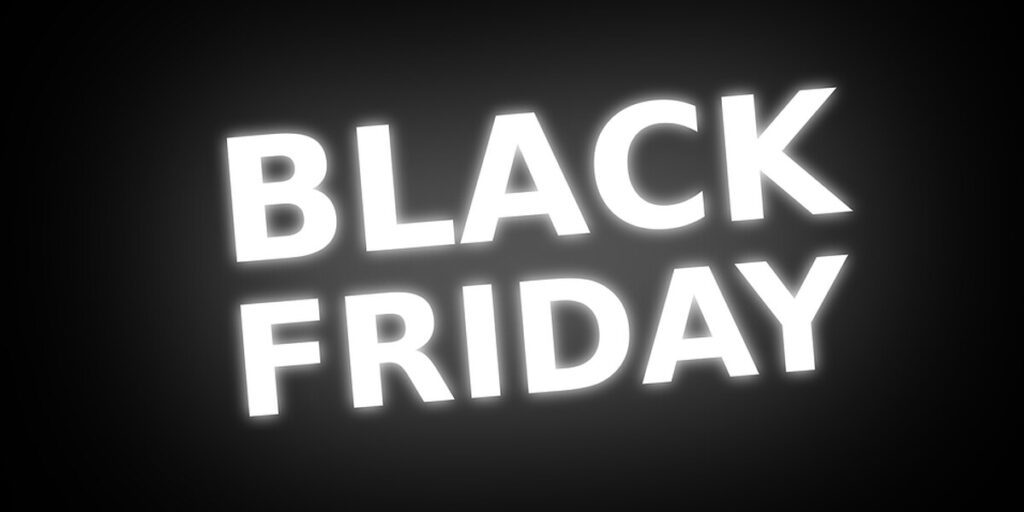 – Hostinger
In the year 2004, Hostiger was bootstrapped and since then there is no going back. It provides services to 178 countries including 29 million users. They could achieve this because of their advanced technology and amazing performance. So, if you are looking for a hosting company to host your website and want to get high performance within budget, then I would suggest Hostinger. This will not only give you high performance but will provide you with a 2X faster WordPress optimizing platform. All let me tell you, that with this you can get all these at quite an affordable rate.
Apart from this, Hostinger gives you the freedom to host an unlimited number of websites along with 24X& live customer support. I like the website builder as it was quite easy for a beginner to customize the site. The loading time is super fast and the best part is that you can avail of 30 days money-back guarantee if you don't like their service.
Domain Names Sale – Up to 90% Off (starting at $0.89)
The first Black Friday sale for Domain Names will run from 9th Nov up to 22nd Nov. The discount will be applicable the following TLDs:
.online
.site
.space
.store
.tech
.website
.xyz
For GrowthGrasp Visitors Special Extra 10% Off CODE – BLACKFRIDAY
So what makes you wait? Go grab the best Black Friday deals on Hostinger 2020
– Bluehost
Bluehost is one of the most reputed and popular hosting companies in the industry of web hosting. Bloggers prefer using it and they recommend Bluehost to others as well. In the year 2003, Bluehost started its journey and continuing it beautifully with innovation. It has gained popularity due to its very reliable service and constant innovation. I have used their hosting service on my site myself and for a longer period. And trust me on that I have never faced any hosting issues whatsoever and that one of the reason to opt for bluehost black friday deals.
I feel this is the reason most of the bloggers recommend it in the first place. Moreover, the all-new upgraded Bluehost's resource protection uses the isolated systems and I love the delivery network that offers amazing performance that too with fewer users placed on a single server. You can expect elevated security levels by advanced technologies such as GodeGuard, Dedicated IP along with free SSL, SiteLock, and Domain Privacy.
What I like more about Bluehost is that scaling up resources with the business demand is absolutely easy and simple. You can expect a 24X7 customer support via chat and phone. So keep your worries at bay when you get services from Bluehost.
– Hostgator
Almost everyone out there looks to grab some great Black Friday deals for Hostgator, so here is the fresh information of Hostgator sales discount percentages and dates. Hostgator was found in the year 2002, and without a doubt, it is one of the most popular web hosting companies. It has a vital role I believe in popularizing web hosting among people by offering them a great variety of web hosting types and plans. You can easily choose one as per your own set of requirements.
According to my personal experience, I feel setting up my website on Hostgator is actually quite easy and all due to the new UI. Moreover, you can expect 99% uptime with it and thus, many bloggers find it pretty trusted.
In fact, with Hostgator, you are assured to get high and efficient performance without worrying much about all the technicalities related to SSL. Another good thing about it is that it offers the users free email hosting that too with all their plans.
– Kinsta
In the year 2013, Kinsta stepped into the web hosting industry with their desire to change the status. It is one of the best WordPress hosting platforms in the world known for its simple interface with powerful performance. So, I can honestly recommend it to anyone no matter whether you are an enterprise or a starter. Opting for Kinsta will give you a plan according to your needs.
The best part about Kinsta as per me is that being premium managed to host service that uses Google cloud platform, there is no chance of your website to go down. Moreover, with every plan, you will get a free SSL certificate along with free site migration. In fact, I found they provide premium support to solve every issue of the users. The security system is great as it includes DDoS detection and Hardware Firewalls to keep the data secure and safe.
– DreamHost
DreamHost was launched in the year 1996 and is lading the industry with its powerful web hosting and managed WordPress services. There are several web hosting plans including Shared, DreamPress, VPS, and all are at an affordable rate. I like the custom control panel that is great and gives you all the access to add users, email settings, adjust settings, etc.
With DreamHost, you will get a one-click installer of apps like Joomla, WordPress, and more. The web hosting company gives you a 100% uptime guarantee and comes with SSDs or solid-state drives.
– A2 Hosting
In the year 2001, A2 Hosting was launched and was globally launched and it is great for an easy and simple interface. And since, I have already used A2 Hosting, I have some really good experience to share with you all. Honestly, I was in love with the great uptime and the speed factors and thus, I can't really stop myself from recommending it to all my users. A2 Hosting comes with an A2 optimized WordPress setup and it really makes the job easy and loads quite faster when compared to others.
Usually, A2 Hosting Black Friday Deal for managed WordPress got 60% OFF and for all the shared hosting plans you will get around 67% off. So you can get an account with just $1.98 per month. The server is quite fast as I said and all their plans are very much developer-friendly. You will get a money-back guarantee as well on certain parts of the basic plan that you use. The customer support is really a great thing and includes phone call, chat, and ticket-based help. A2 Hosting works mostly with all the major Content Management System or CMS. So you can easily install any site such as Magneto, WordPress, or Drupal OpenCart.
A2 has recently launched localized payment gateway options in the UK, South Africa, India, and Mexico. Hence, you will have no problem in processing your payments.
– Cloudways
Cloudways is one of those hosting companies with the ultimate Managed WordPress feature that pays attention to all the advanced technologies. And the best part is that all these largely reflect in the performance that is often characterized by speed, support, security, and very good uptime. According to my personal experience, I feel Cloudways is easy and quite simple to use and beginner-friendly. They will further deliver you a fast loading and fully manageable WordPress via cloud servers. Thus, keeping all the WordPress web hosting issues at bay.
In the Black Friday deals, you can avail of a 40% discount on your first month subscription with Cloudways. In fact, I feel this company maintains a good balance of functionality and affordability. With this, you can easily migrate your sites without any misplace as you save it on multiple servers. It manages VPS cloud hosting that helps in replicating multiple copies of the content and sends them faster by detecting the customer location and allocating it to the nearest server.
– Liquid Web
In the year 1997, Liquid Web was first launched and they have a huge history with all the amazing hosting innovations. In fact, I was their very long term customer and I can without a doubt recommend it to all my visitors. Trust me, it is worth every penny you spend.
With Liquid Web, you can have easy migration from any of your site hosting along with double the bandwidth on VPS hosting plans. Moreover, what I like about this hosting company is that unlike most of the web hosting companies, it has its own data centers. So you can expect an offer of 100% SLA along with Enterprise-grade DDOS protection. Now I bet, you don't really hear such things from any usual reseller providers.
Black Friday Deals are the best to grab if you are looking to get an account with Liquid Web. It needs a little time and patience to explore the great VPS hosting plans along with managed WordPress Hosting and dedicated cloud hosting plans.
– InMotion Hosting
InMotion Hosting was launched in the year 2001 and is one of the brilliant web hosting companies. This web hosting company has been hugely able to exceed the expectation of users by its amazing services. Most importantly, I feel using the InMotion platform is so easy and simple. You don't need an expert mind to use this amazing service. In fact, it took me a few minutes to get used to it.
Using this web hosting service, you will see how amazing the loading time. It is based on SSD, PHP7, and customer server catching with the industry's best hack security, customer firewall, DDoS protection. It further comes with an amazing and dedicated 24×7 customer support through chat, phone, and email.
Are you wondering what new InMotion has to offer the customers? Well! In this Black Friday Deals, you can expect amazing saving opportunities that included dedicated hosting. However, keep in mind that the discounts may vary from plan to plan.
– GreenGeeks
Back in the year 2008, GreenGeeks started its journey and still are the favorite of many users across the web hosting industry. Even after several web hosting companies, bloggers still prefer using GreenGeeks. All these are because of the service that they provide their customers with. The data centers of GreenGreeks are completely under the maintenance of server proactive monitoring. And with this network, you can expect a reliable and constant network connection.
To ensure a blazing page loading, the company comes with the best technologies such as MariaDB, PHP7, and PowerCacher. According to my personal experience, I can say it will offer your website with the best possible security characterized by zero-day vulnerability fixes along with custom firewall rules. In fact, you are left with an option to scale it up at any time without the issue of downtime.
– iPage
In the year 1998, the iPage was initially launched as a full web service provider. However, they relaunched again in the year 2009, this time they started their journey as a web hosting provider. Their services are known across the world as many bloggers are fond of using their hosting plans. The sole reason for that is the easy interface. Beginners can find it really easy to use as they only need to work on the drag and drop function and their site will be ready.
With Page, you will get a one-click WordPress and over 300 open source apps that are useful for web development. Moreover, they offer you unlimited email addresses, unlimited disk space, and free domains with all their annual web hosting plans. All the plans further come along with Cloudflare integration as well as SSD that helps you to reduce the page size. iPage gives maximum uptime and the page speed is amazing.
– JustHost
JustHost was launched first in the year 2002 and since then it started providing amazing web hosting services to the users. It provides hosting solutions including VPS, Shared, and Reseller for all types and sizes of websites. This company focuses mainly on their competitive pricing, customer service, and emphasize features.
With JustHost, you can get free domain name registration for a year. And along with that, it provides some of the best apps on the web. So you can take full advantage out of it. Moreover, you can avail of their 30 days money-back guarantee if you are not satisfied with their service. You can set up unlimited email addresses at your domain including forwarding and auto-responding. They provide some amazing deals on Black Friday, so keep an eye on that to grab one.
– InterServer
InterServer was founded in the year 1999, and since then it has made a huge impact by providing users with advanced options at an affordable price. What I like about this amazing web hosting service is that it gives an amazing page loading speed of 380ms by Global CDN, inter-proxy caching, and SSD Storage.
I find that this web hosting service provides you an easy to manage control panel with around 461 apps. You can choose and install with just one click at any time you want. Moreover, with this, you will get some amazingly secure environment that is characterized by Machine Learning Firewall and Auto Virus Scanner. Interserver allows you to create an unlimited number of emails for every web hosting plan that you choose.
– FastComet
The one hosting company that I always rely on and can recommend to beginners or geeky is the FastComet. I myself have an account with them since the day I started my career in blogging, so I can say how good this is for beginners to start their career.
FastComet is full-powered by the advanced cloud hosting platform called FastCloud that features 10 global data centers along with 24×7 expert supports. It is a managed hosting company and thus takes care of everything starting from setting up your sites to optimizing it. Moreover, you can opt for 45 days money-back policy if you are not satisfied with the service. It offers free website transfer along with easy Cloudflare integration.
– TMD Hosting
Back in the year 2007, TMD Hosting was launched and made a huge impact in the industry with its amazing service followed by cutting edge technologies and with the right balance of powerful features. I found the network was brilliant with 99.98% and this is due to constant monitoring by the experts. The loading time hosted by TMD is great as well.
You can choose from 7 data center locations to ensure a seamless and secure environment by daily backups, regular updates, and great customer support. The customer support is for 24×7 and they assist you via email, phone, and tickets. To grab amazingly deals on TMD, keep an eye on the Black Friday Deals 2020.
– WPX Hosting
In the year 2015, the WPX Hosting started its journey and from then there is no backing out. It turned out to be one of the most promising managed WordPress Hosting brand and it is even in 2020. As per my fellow bloggers, all their sites hosted by WPX loads quite fast and have a stable network. They further told me that the technical team is pretty good.
Unlike others that charge high renewals on their hosting plans, WPX maintains the same buy as well as renewal price. I find it pretty great. Moreover, WPX offers you a free migration that too at every plan with no downtime and global CDN network. It gives you a secure environment characterized by Malware and Hack removal along with DDoS protection.
The customer care executives are amazing at their work and are always ready to assist you 24×7 via phone, LiveChat, and tickets.
– NameCheap
Back in the year 2000, NameCheap launched and made its name in the Industry taking forward the web hosting game to a new level. It is one of the best domain sellers in the world that offers you amazing Black Friday or Cyber Monday deals. So if you are looking for a new domain or hosting, NameCheap can be an option. There are several offers run by the company on new domain registrations, SSL purchases, and new hosting activation.
So if you want to open your account with NameCheap, you can get some amazing Balck Friday deals and the best thing is that they offer 99% discount on their already low priced plans.
– Hostwinds
In the year 2010, a 20-year-old man launched Hostwinds to provide amazing web hosting services to users looking for it. They offer you with best plans including VPS Hosting, Shared Hosting, and Dedicated Servers, and many more. You can choose one as per your requirements as all falls under good quality affordable services.
It provides you with 99.99% uptime SLA and runs your website seamlessly. The customer support team does an extraordinary job of assisting the users for 24X7 via phone, LiveChat, tickets, etc. Look for some great Black Friday Deals to open your account with Hostwinds.
– WP Engine
I don't think anybody in the blogging field needs a separate intro for WP Engine. In the managed WordPress hosting solutions, they are the industry leader. My fellow bloggers have shared with me some of their amazing experiences using WP Engine. It loads super fast with around 140ms time and gives you almost 100% uptime. And with their upgraded infrastructure with new Google Cloud Hosting it made their existing sites load even 40% faster.
They fall under the premium category and thus you can expect exceptional customer support. WP Engine takes one step forward just to satisfy your issues and thus, I always recommend my visitors to use WP Engine for their money sites. If you don't find spending some extra money to gain some peace of mind, then it is a perfect choice for you.
– GoDaddy
GoDaddy was launched in the year 1997 and from then there were no looking back. It is one of the most favorite among Indian bloggers and one of the reasons behind that is the amazing expert help that they provide you with. It will give you 24X7 support via phone, LiveChat, tickets, etc.
With GoDaddy, you can easily build an SEO friendly website and it is very much beginner-friendly. It gives you a strong and stable uptime with around 99.97% along with a good page loading speed of around 554ms average. Godaddy gives you access to apps like WordPress, Drupal, Joomla, and more. Moreover, you can avail Unmetered bandwidth, 100GB storage, free email, and free domain 1st year with GoDaddy. So check out the Black Friday Deals to grab excellent discounts on GoDaddy.
– SiteGround
In the year 2004, SiteGround was launched, and then after there were no looking back for it. It has gained so much popularity among the bloggers and has much authority in the web hosting industry. Now, there are several reasons for that but one important reason is its customer approach. Siteground gives you a high-speed SSD server on all the plans. And is powered by 24 hours customer care service, so easily you can detect is to be the best in the industry. Remember, if you are looking to grab some amazing deals on Siteground, opt for the Black Friday deals. This is because they usually don't offer such high sales on other days.
Trust me, I have never heard any negative comments about the SiteGround in my entire blogging career. This is due to the amazing service that they give you no chance to question them.
WordPress officially recommends SiteGroud. They come with GIT version control, inbuilt WP caching, CDN, and one-click staging. Apart from this, they include SSL certificates and CDN on all their plans along with a free site migration from your existing hosting account. What I find the best is that they have a WordPress plugin that you can upload to any site of your choice. And I personally recommend it to all the business owners or the startup people who are entering the digital world for the first time.
– Arvixe
Arvixe was launched in the year of 2003 and offers superior quality and reliable web hosting services at an affordable price. They mainly consider providing services cheaper than the competitive price without compromising the quality of the services. With Arvixe, you can get Linux, VPS, Windows, and Managed Dedicated Servers at a low cost.
The customer service staffs are available for 24 hours and provide you the best assistance in the industry. You can contact them via phone, LiveChat, tickets, etc. The control panel is quite easy to work with and is very much beginner-friendly. Moreover, you can get unlimited disk space, data transfer, email accounts, free site builder, and many more.
– FatCow
FatCow was launched in the year and they started offering shared-hosting, site management tools as well as web marketing services. It is one of the oldest yet strongest and most reliable hosting companies out there in the market.
With FatCow, you can get a free domain name for your site, a bullpen full of site templates, unlimited mailboxes, etc. It is super easy to use and build a site using FatCow. What attracted me the most is the legendary customer care support it offers to the customer. They are always there to solve their customer's issues or technical glitches. I found the page loading speed is quite good and I think it can be a good purchase for small businesses or individuals looking to invest in some affordable hosting plans.
– Hostpapa
Back in the year 2006, HostPapa started its journey and gained a lot of attention from all the parts of the world. All this is due to the powerful services at an affordable price. This I feel is great for all the small businesses that are looking for an affordable web hosting service.
With HostPapa, you can expect faster page loading speed and what I like about them is their easy to manage control panel and tools. You will be amazed to see their super friendly and highly knowledgeable support team. They are always ready to assist you for 24×7 via tickets, chat, and phone. HostPapa gives you an easy way to do free domain transfer as well as free website migration.
– HostNine
Founded in the year of 2006, HostNine is a great web hosting company. It is known for its zeal to make things easier and better. They are continuously improving their services and ensures to stay ahead of their competitors.
What impressed me the most about HostNine is their 24×7 customer support. They are truly professional and know their work well. They are available round the clock to help their users and provide fast and clear solutions to them. HostNine is safe and secure to use as well with the in-house backup system that allows the user to create a backup by keeping the data safe. They further offer you 45 days money-back guarantee. The site loading speed is quite good so that won't be an issue either. Overall, it can be a good option for web hosting.
Look out for amazing Black Friday deals to open an account with HostFine.
– Web Hosting Hub
In the year 2010, Web Hosting Hub was launched and it is a Virginia-based company that offers hosting solutions to more than 40,000 customers. The company has two data centers on the west coast as well as on the east coast.
They offer shared hosting plans and all are very much reliable, affordable as well as scalable. The customer care service is further amazing with 24×7 assistance and available US-based technical support. It comes with 90 days money-back guarantee where you can claim your money back if you are not satisfied with the service. Look out for amazing Black Friday Deals to get some great discounts on the Web Hosting Hub.
– Known Host
In the year 2005, Known Host was launched and since then it became one of the trusted American Hosting companies. Known Host is known for fully managed web hosting services. However, with every passing year, they are offering something new and now they have Cloud, Shared, VPS, and Dedicated hosting to suit your budget.
With Known Host, you can expect complimentary DDoS protection and 99% uptime. What I like more about this web hosting provider is their premium support staff, they are excellent and will assist you 24X7 via LiveChat, phone, etc. They offer you free data backups, instant free setup, ultra-high performance as well as a 30 days money-back guarantee.
In this Black Friday, they are offering some great deals on all their hosting plans. So don't forget to check out the discounts.
Cyber Monday Hosting Deals 2020
Best cyber monday web hosting deals and offers exclusive for growthgrasp visitors where you can save upto 90% of web hosting.
| Hosting | Price | Grab Offer |
| --- | --- | --- |
| Hostinger | $0.80/month | Check The OFFER |
| Bluehost | $2.65/Month | Check The OFFER |
| Hostgator | $2.08/month | Check The OFFER |
| iPage | Will Update During Black Friday | Check The OFFER |
| A2 Hosting | $1.98/Month | Check The OFFER |
| Cloudways | Will Update During Black Friday | Check The OFFER |
| WP Engine | Will Update During Black Friday | Check The OFFER |
| Kinsta | Will Update During Black Friday | Check The OFFER |
| Liquid Web | Will Update During Black Friday | Check The OFFER |
| InMotion Hosting | Will Update During Black Friday | Check The OFFER |
Recommended Black Friday & Cyber Monday Web Hosting Deals:
Hope you like our compilation of Black Friday & Cyber Monday web hosting deals. In case you're still confused about which one hosting to pick, then we have made this special segment for you where I am suggesting the website which I recommend. So don't forget to check out the article till the end to get the best guidance.
If you are looking forward to grabbing some amazing discounts and deals on the shared hosting services, then here are the best shared hosting deals to look for. Go for the BlueHost, HostGator, and Hostinger deals listed below.
Best Cloud Hosting Deals
Cloud Hosting deals are always huge during the Black Friday Sales. So, if you are interested in getting the Best Cloud Hosting Deals, look below. Kinsta and Cloudways offer some great deals and discounts on cloud hosting.
Best VPS Deals
Looking for some great deals and discounts on VPS? If yes, why to look further? With the Kinsta and Hostinger, you will get the best VPS deals in the market currently.
Best Dedicated Server Deals
Looking for the best Black Friday Deals on a dedicated server? If yes, why to worry? With Kinsta you will get the Best Managed WordPress Hosting Deals currently available in the market.
Best Managed WordPress Hosting Deals
Managed WordPress hostings are in high demand and you will get some huge discounts and deals during the Cyber Monday and Black Friday sales. Kinsta, Cloudways, and BlueHost offer the Best Managed WordPress Hosting Deals.
Black Friday Web Hosting Deals F.A.Q
Final Verdict
So these are some of the amazing web hosting companies that are known for providing powerful services all across the world. During the Black Friday Or Cyber Monday, they all offer great deals and discounts on the web hosting plans. I will update you if I find out more deals and discounts on Web Hosting.