If a seller can gauge their visitors buying habits, they can promote a product that will convert well. Once a product is in demand, they can create similar products to ensure their conversion rate is maintained. In layman's terms, affiliate programs are a form of intricate market research and customer data.
Bloggers have been using affiliate programs to make money off their content. The most popular ways to make money through blogging are listed below.
Writing books and eBooks.
Speaking at conferences.
Affiliate marketing.
Offering online workshops and courses.
Advertisements on blogs.
Offering one on one sessions as a consultant or life coach.
Selling freelance services (designing, programming, writing, etc.)
They get a commission for either paid ads or exclusive content. Platforms such as Flyout allow bloggers to earn money by publishing sponsored content on their blog.
The Advantages of Affiliate Marketing Programs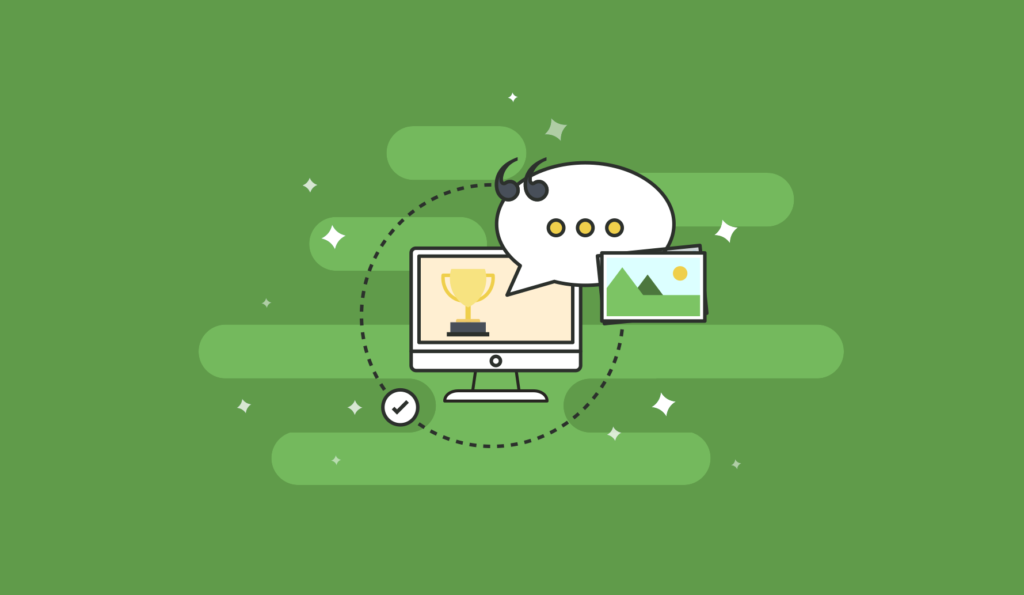 No Initial Investment Required
Bloggers can sign up for affiliate programs easily as blogs are an effective method used to promote affiliate products. Other social media (Facebook, Instagram, etc.) pages can be created to drive traffic without making any initial investment.
No Experience Required
As a beginner to affiliate programs, it is wise to experiment with new programs to check which one has the most positive impact. Once the blogger has chosen a good affiliate program, those patterns can be repeated to ensure future sales.
Low Investment to Boost Traffic
Many bloggers looking for faster results can invest in affiliate programs to speed up their rate of conversion. A low investment for ads related to the product that appears as a banner on your blog could improve sales as well. Social media can also be used for paid advertising.
Flyout.io Review with Proof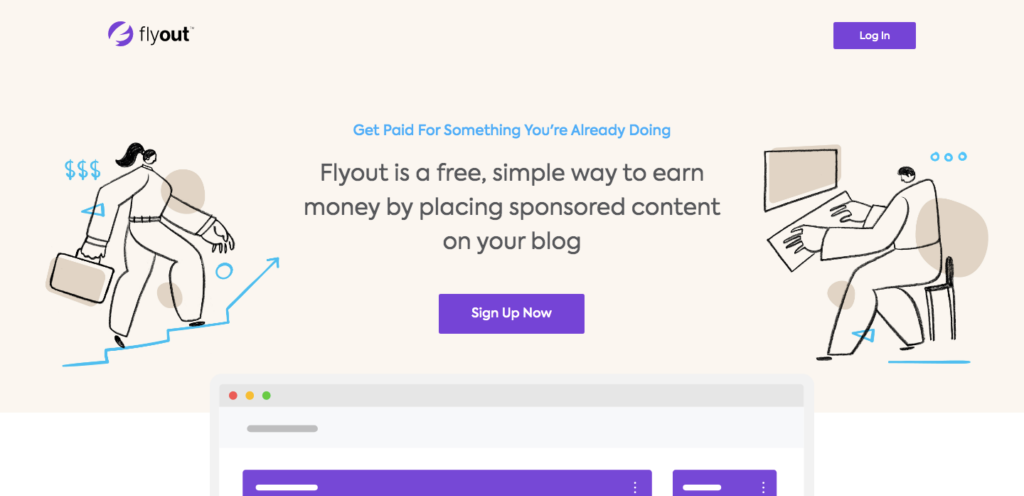 What is Flyout's Selection Criteria for Blogs?
To check if you can list your blog on Flyout, carefully read through their eligibility requirements. There is a stringent manual review process for each blog that is listed on flyout's marketplace.
The blog should have at least 10,000 per month in organic traffic. Google Analytics verification is required during submission.
The blog should have a good, clean user interface design. All contact information should be available on the blog such as Privacy Policy section, About Us section, Customer Care Contact section and a detailed FAQ section.
The blog should have a minimum of 100 exceptional articles. These articles will be individually reviewed to check if they meet the high quality standard.
Not all types of blogs are allowed on Flyout, there are a number of restricted niches especially for deceptive blogs that spread false information and malware. Some of the restricted blog categories are listed below.
Adult and Erotica Blogs.
Automated News Blogs.
Gambling and Casino Blogs.
Android Package Kit (APK) Download Blogs.
Online Dating Blogs.
Celebrity Wiki Blogs.
Cannabis and Other Drug-Related Blogs.
Whatsapp Status Blogs.
Exam Result Blogs.
Guns and Ammunition Blogs.
Blogs and websites that allow anyone to post an article are also restricted. Many blogs allow people to create an account and post information without verifying their profile details. This enables anyone with malicious intent to post and distort factual information.
The blogs listed on Flyout's marketplace are vetted in order to avoid this. If you are not sure whether your blog fits the criteria, send an email to Flyout's customer support (help@flyout.io).
Does Flyout.io Support Instant Publishing for Blogs?
If your blog has been listed on Flyout, you can enable the instant publishing option. This can immensely save you time by publishing articles automatically. The process to set up auto publishing is as listed below.
Start by logging on to your Flyout Account.
Visit the tab, 'Blogs' and select 'Apply' on the blog you would like to automate.
You will be required to download and activate a plugin.
After the plugin is installed, select 'Verify Status' (connection of Flyout's platforms to your blog will be verified).
After the verification attempt is successful, the blogger will be required to create an author account.
Proceed to complete setup of author account and select, 'Verify Account.'
A message will be displayed stating that the verification process was successful.
How to Verify Ownership for Your Blog in Flyout.io?
All publishers on Flyout are required to verify ownership of their blogs. At the time of writing, Flyout allows the following blog verification methods.

Verification through HTML Meta Tag.
Verification through DNS.
Verification through HTML File.
Flyout recommends publishers to verify with the HTML meta tag. Once an account is created, the blogger is not permitted to change their email address. If the email address must be changed, then the blogger has to create another account with the new email address. In case the blogger has forgotten the account credentials, contact customer support for login assistance (help@flyout.io).
When it comes to affiliate payments, Flyout releases them in accordance with NET-30. This means that the blogger is paid 30 days after the end of the month (for commission earned in January, it will be paid on the 1st week of March). Flyout does have a minimum affiliate payout which is $100.
According to Flyout's payment policy, 10% will be deducted on Indian affiliate payouts and 20% on for affiliate payouts abroad. For Flyout's Indian affiliate partners the payment will be deposited in their bank account. For the affiliate partners outside India, the payment will be deposited through PayPal.